A big thank you to Mr. Becker for working with our class all day!  Mr. Becker joined our class to introduce students to computer programming using MIT's free software Scratch.
Scratch is a new programming language that makes it easy to create your own interactive stories, animations, games, music, and art — and share your creations on the web.

Scratch is designed to help young people (ages 8 and up) develop 21st century learning skills. As they create and share Scratch projects, young people learn important mathematical and computational ideas, while also learning to think creatively, reason systematically, and work collaboratively.
I encourage all students to download the Scratch program, create some games or programs, and then post them to our online gallery.
This link will take you to the page Mr. Becker created for our class.  
Here is a video about Scratch: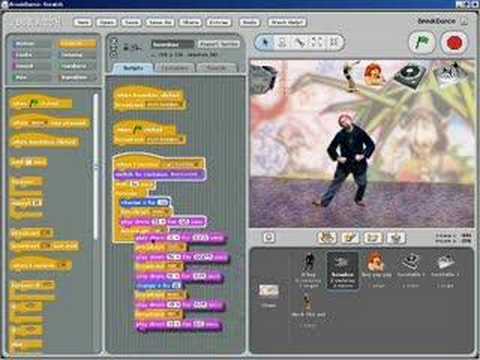 Learn more about Scratch and how to use it here.
I look forward to seeing everyone's projects!  I will try to post some pictures and videos this weekend.